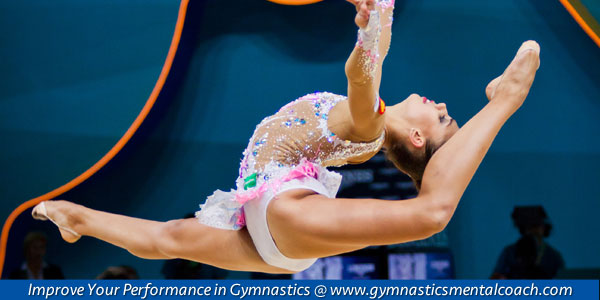 Managing Gymnastic Meet Anxiety
Buzz phrases like "Stay calm," "Relax and focus," "Don't over-think, just play" and "Have fun" swirl around the minds of competitive gymnasts.
Gymnastic coaches constantly advise their gymnasts to relax and block out distractions, yet anxiety still seems to seep into the minds of many gymnasts wreaking havoc on their performance.
Some athletes resign themselves to the belief that they are inherently just "nervous athletes." Athletes need to recognize that anxiety is a common response to competition but, more importantly, is manageable with mental training for gymnastics.
Maggie Nichols is a 16 year-old US gymnast who had a breakthrough year in 2013. In 2012, Nichols finished 11th all-around in the junior division at the 2012 Visa (U.S.) Championships.
In 2013, Nichols had successful performances at National competitions (P&G Championships and the Secret U.S. Classic) and International competitions (USA, Germany, Romania Tri-Meet and the City of Jesolo Trophy Meet).
With the experience gained from high-level meets, Nichols has learned to stay calm and focused throughout competitions and maintain a stronger sense of confidence. Nichols' competition mindset helped her achieve an unofficial second-place ranking in the All-Around at the Mexican Open, held Nov. 29-30 in Acapulco.
Nichols continues to improve mentally and physically,
"I was very proud of my performance. I had three amazing events on which I improved from previous competitions. The one thing I want to improve upon is staying calm and focused on beam." Nichols credited her focus as the key to her success in Acapulco and stated her goal was "to not over-think it and just have fun with the competition."
Even though Nichols has experienced a lot of success this year, she stated that her goal for 2014 was to secure a position on the U.S. National Gymnastics team. Nichols realizes she needs to continue improving and working hard "to get more and more consistent and clean" routines.
You can drastically improve your performance at gymnastics meets by developing a calm and focused mindset:
You should focus on what you do well at competitions. By focusing on your strengths, you will remain confident and better able to manage anxiety.
 You need recognize mental and physical skills needing improvement and develop a plan to develop those skills in practice.
 You should learn practical relaxation techniques that can be utilized in competitions.
 You should replicate high-level competitive scenarios in training so you can gain experience managing your emotions.
 You should practice consistently the way you want to perform in competitions. Repetitions with good technique greatly increase focus and confidence.
 You should realize that thinking about your technique should be done in practice. In competitions, you should just perform and have fun.
 You should always remember the reason why you started your sport and remind yourself to enjoy the moment.
If you commit time and energy to your mental game, you can develop the characteristics that are common among elite successful athletes.
Download our free Gymnastics Psychology Report!