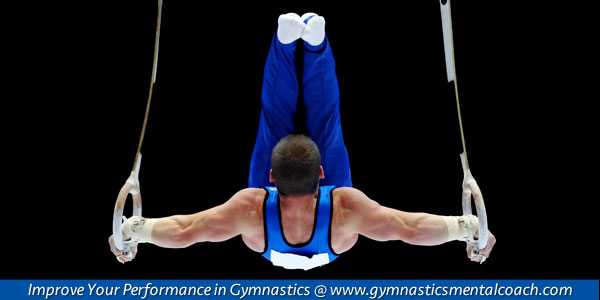 Self-Discipline in Gymnastics
Discipline and focus are qualities that elite gymnasts seek to develop and improve throughout their careers. Self-discipline is the ability to control one's impulses, emotions, thoughts and behavior.
A disciplined gymnast chooses the long-term satisfaction and fulfillment from achieving his goals over immediate pleasure and instant gratification.
Though discipline is an action, it starts with a decision, a choice.
Discipline allows gymnasts to focus daily upon the little things necessary to achieve big future success regardless of the obstacles, discomfort, or difficulties they will inevitably encounter.
Some gymnasts confuse discipline with giving up everything they enjoy. Discipline is not a limited and restrictive life but quite the opposite.
Discipline opens up a gymnast to achieving more of his potential in his athletic, personal and professional life. Discipline helps gymnasts focus their thoughts and energies on what they decided is important, their goals.
Discipline helps a gymnast best utilize his time and persevere until he has achieved his best. Discipline is a mindset that is guided by a gymnast's conscious, deliberate choices instead of emotion, bad habits or the influence of others.
Discipline causes a gymnast to realize what is truly satisfying and fulfilling. A disciplined athlete is able to focus on his chosen path and work through the challenges along the way.
Kat Ding, 23, is a retired US gymnast who knows all about the value of discipline. Ding most recently competed for the University of Georgia.
Ding burst on the national scene at the age of 15 when she was named to the 2006 United States Junior Olympic National Team. In 2006, Ding came in first on beam and second in the All-around and bars at the Level 10 Nationals as a Junior C. In 2007, Ding finished fifth on the uneven bars at the Level 10 Nationals as a Senior A.
Ding's discipline helped her receive a scholarship to the University of Georgia and become one of UGA's most consistent gymnasts.
"Consistency was definitely something I learned in college. I attribute that to the numbers we did in the gym, the focus on execution and perfection versus just getting the assignment done. My coach [Jay Clark] told me it's all about execution in college. If you can do the skills and do them well, then you've got it!"
Due to Ding' s discipline and focus, she finished her career in 2012 as the NCAA National Champion on bars and floor, and the runner up in the All-Around competition.
Ding values the life lessons she learned from her sport,
"[Gymnastics] taught me how to discipline myself and set boundaries and guidelines for my life. I also learned a lot about commitment. Most people at the age of 22 can't say they've done one thing for their entire life. That's commitment."
There are many benefits to developing discipline in gymnastics:
You increase your self-confidence.
You achieve more of your potential.
You are able to persist in the face of adversity.
You are better capable of managing your emotions.
You develop a more productive work ethic.
You accomplish more of your goals.
Download our free Gymnastics Psychology Report!