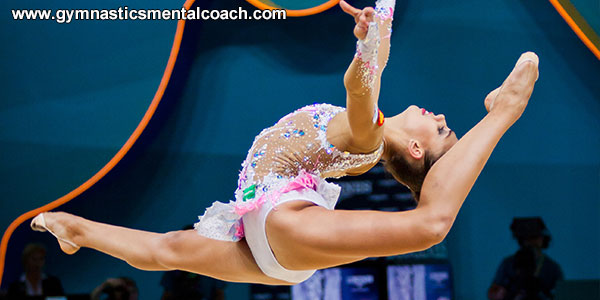 Improving Your Mental Game to Reduce Pressure
Winning a championship is difficult…
Defending your title presents an even greater challenge…
When you are the defending champs, expectations are sky-high.
Going into the season, you are usually the favorite…
You will hear things highlighting the excessively high expectations such as, "You SHOULD win the championship AGAIN!"
When you feel you NEED to repeat as champion, a lot of issues emerge.
If you internally buy into the "SHOULD" and "NEED TO" sentiments, the pressure will build.
You will feel you need to be perfect to repeat as champion.
One little mistake could quickly send you in a downward performance spiral.
To make matters more difficult, every individual and team your face wants to dethrone you.
Opposing gymnasts will put their best foot forward to earn the bragging rights of beating the reigning champions.
The reality is that repeating as champion is difficult.
There are too many factors outside of your control, such as:
Nagging injuries
The improvements and performances of other gymnasts
Changing routines
Alterations in your training regimen
New coaches and teammates
Added travel time
Facility and apparatus conditions
Increased demands outside of gymnastics
School pressure
Pressure from parents and coaches
Media attention, etc.
That is a lot to handle for any gymnast…
The ultimate question is:
How can you manage the rigors of training, competition and high expectations?
The answer is improving your mental game.
If you want to perform at your best, your mental game must be strong.  
Your mental game includes:
Setting smart goals
Managing emotions during competition
Overcoming the challenges of perfectionsim
Dealing with excessively high expectations
Maintaining a sense of calm and poise in pressure situations
Forging forward after mistakes
Focusing on things that aid performance in practice and meets
Having a clear image of how you want to perform, etc.
Winning a championship is outside of your direct control.
All you can do is prepare mentally and physically and focus on performing your routine to the best of your abilities at that given time.
The UCLA Bruins are facing these very challenges.
UCLA are the defending NCAA champions and will start the 2018 season ranked No. 1 in the nation.
Many have declared UCLA as the preseason favorite.
The road for UCLA will be difficult as they will face nine teams ranked in the Top 36 this season.
UCLA junior and Olympic medalist Madison Kocian discussed how the team was approaching the upcoming season after winning the championship the previous year.
KOCIAN: "I think everybody just keeping each other accountable. We have a lot of fun together, so sometimes we need to just dial it down and stay on the path and not get on too high of a high or too low of a low. Just keep everything in a good balance."
Kocian makes poignant suggestions on how to approach season after winning a championship:
Be accountable – Prepare at your highest level physically and mentally.
Have fun – When you are having fun, it lessens a sense of pressure to a degree.
Stay on the path – Understand that each season is new and success in a new season is a process of progress and adjustments.
Maintain an even keel – Keep emotions in check during competitions and stay poised no matter what circumstances transpire. A strong mental game gives you the best chance to produce your best and win!
Dealing with Pressure as the Reigning Champion:
In addition to setting performance goals for the season, set a mental skills goal.
For example, focus on performing one meet at a time, one routine at a time, one skill at a time and avoid thinking about outcomes or scores.
Think about your talents and strengths, not your competitors.
Learn Mental Game Secretes to Unstoppable Confidence in Gymnastics!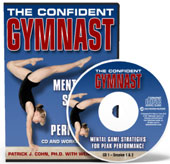 Are you ready to improve your mental toughness and perform with ultimate self-confidence in competition?
Check out The Confident Gymnast Program!
The Confident Gymnast CD and workbook program was developed not only by Dr. Cohn, but with the assistance of former gymnast Olympian Wendy Bruce.
The Confident Gymnast is ideal for any competitive gymnast. But not only do gymnasts benefit from the program, coaches and parents do as well!
Gymnasts: Get the mental edge by learning how to take control of their confidence, mentally prepare for competition, and preform with composure under pressure
Parents: Help boost your athletes' performance. Don't let their mind hold them back any longer!
Coaches: Boost your gymnasts' confidence using simple, proven mental strategies.
Mental Coaches: Learn a proven system for helping your athletes boost mental toughness.
The Confident Gymnast is a complete brain dump of the TOP 8 mental training sessions we teach our gymnasts to help them boost their mental game and improve consistency- from how to mentally prepare for competition to performing under pressure to building unstoppable confidence.
The Confident Gymnast: Mental Game Strategies For Peak Performance
What are our mental coaching students and parents saying?
"I enjoyed 'The Confident Athlete' very much. I particularly liked the format, the ease of the program, and the 2 CDs that accompanied the workbook – 10-20 minutes a day was simple to adhere to and put in my busy schedule. I love the part about confidence with grace, and what I want to portray and feel the minute I step foot into Los Angeles for nationals. I love the affirmations, the relaxation techniques, and just the entire perspective of the program."
~Sarah, US National Aerobic Gymnastics Team