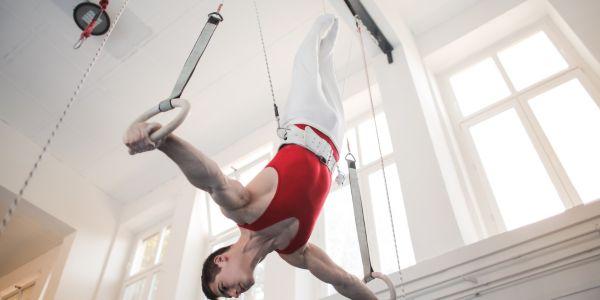 What does it mean to be a well-rounded gymnast?
A well-rounded gymnast can compete in multiple events rather than specializing in one.
One benefit of being a well-rounded gymnast is the alleviation of pressure. In a meet, you have another event if you make a mistake. Your identity is not tied to one event.
Let's take it one step further. A well-rounded gymnast is also an athlete who has interests outside of sports.
Well-rounded gymnasts have an identity more than being a gymnast. When you have an identity outside of sport, you experience less pressure.
You will feel you don't need to be perfect. A mistake or bad meet may sting, but it doesn't crush your self-esteem or self-worth.
Most gymnasts have participated in their sport as young as five or six. You can feel overwhelmed and burnout when you train five-six days a week for a decade. Every bad meet cuts at your athletic identity. After all, you eat, sleep, and train gymnastics.
While you may see this as the sole recipe for gymnastics success, it can also wear on your mental well-being.
Countless examples of burnout have been highlighted in sports. One of the most visible and recent examples is Simone Biles.
Considered one of the best gymnasts in modern times, Biles recognized there is more to life than gymnastics and, due to overwhelming pressure, withdrew from most of her events at the 2020 Olympics.
Too often, gymnasts feel they need to be preoccupied by their sport to compete at a high level. They think more time spent in the gym will increase confidence and improve performance.
The reality is quite the opposite. A preoccupation with your sport leads to greater pressure, more anxiety, and, most often, more mistakes. As mistakes increase, confidence decreases.
As odd as it may sound, one way to increase confidence and lessen pressure is to develop interests outside gymnastics.
For example, University of Florida women's gymnast Riley McCusker has significant experience and success on the national scene. McCusker came to Florida as a top recruit.
During her 2023 season, McCusker hit or surpassed the 9.900 mark seven times on the bars while also recording five scores of 9.900 or better on the beam, a top-level performance.
McCusker credits her confidence to her successes and interests outside of gymnastics.
McCUSKER: "I honestly think where I became more certain and more confident in myself in the gym came from outside of the gym. I love my major. I love learning about what I do. Just having that passion for something else besides gymnastics and being able to grow in a different area of my life has really helped me become more confident in who I am."
Remember that you are a person first who competes as a gymnast. Developing balance in your life outside of sports will benefit you mentally, physically, and athletically.
Find two activities that interest you outside of gymnastics. You can consider these activities as mental recovery or fun time away from your sport.
Find time from your schedule to expand your identity and improve your overall confidence.
---
Related Articles:
*Subscribe to The Sports Psychology Podcast on iTunes
*Subscribe to The Sports Psychology Podcast on Spotify
---
Learn Mental Game Secrets to Unstoppable Confidence in Gymnastics!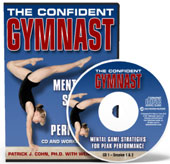 Are you ready to improve your mental toughness and perform with ultimate self-confidence in competition?
Check out The Confident Gymnast Program!
The Confident Gymnast CD and workbook program was developed not only by Dr. Cohn, but with the assistance of former gymnast Olympian Wendy Bruce.
The Confident Gymnast is ideal for any competitive gymnast. But not only do gymnasts benefit from the program, coaches and parents do as well!
Gymnasts: Get the mental edge by learning how to take control of their confidence, mentally prepare for competition, and preform with composure under pressure
Parents: Help boost your athletes' performance. Don't let their mind hold them back any longer!
Coaches: Boost your gymnasts' confidence using simple, proven mental strategies.
Mental Coaches: Learn a proven system for helping your athletes boost mental toughness.
The Confident Gymnast is a complete brain dump of the TOP 8 mental training sessions we teach our gymnasts to help them boost their mental game and improve consistency- from how to mentally prepare for competition to performing under pressure to building unstoppable confidence.
The Confident Gymnast: Mental Game Strategies For Peak Performance