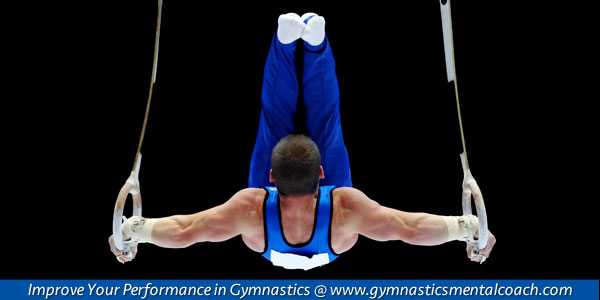 Resilience in Gymnastics
Are you a mentally tough and resilient gymnast? When faced with adversity during a critical moment in competition, how do you respond?
Are you able to quickly rebound and "get back on the horse" or do you freeze and bemoan your situation?
Do you have the courage to move forward or do you half-heartedly go through the motions?
To become successful in gymnastics, you will have your share of stumbles, mistakes, and adversity.
A resilient athlete is able to manage emotions, remain confident and re-focus on the present moment when faced with adversity.
Jordyn Wieber, 18, is an American artistic gymnast and a model of resiliency.
Wieber won the 2011 world women's all-around championship and helped the US women's gymnastics team win the gold medal at the 2011 World Championships. In 2012, Wieber continued her successful ways as she won the all-around titles at the American Cup, Pacific Rim Championships and the Visa Nationals Championships. At the Olympic Trials, Wieber performed brilliantly and earned a spot on the 2012 Olympic Team.
The Olympics are considered to be the pinnacle competition in an elite gymnast's career and Wieber set her sights on an Olympic gold medal in the All-Around. Unfortunately, at the 2012 London Olympics, Wieber placed fourth overall behind teammates Aly Raisman and Gabby Douglas.  Due to the rule limiting participating countries to having a maximum of two competitors in the all-around final, Wieber did not advance to the all-around final.
Wieber was disappointed but immediately refocused on how she could help her team in the team final,
"It was hard because of course I wanted that spot… It's always been a dream of mine to compete in the all around at the Olympics and shoot for that gold medal…  I'm glad that I'll be able to help the team out in team finals."
Wieber rebounded from her Olympic adversity and bounced back in the team competition. Wieber competed on vault, uneven bars, and on floor helping the American team place first and win the gold medal first place finish.
Wieber's resilience helped her re-focus on winning a team gold medal,
"I was pretty disappointed, but I had to put it together mentally, especially for this team. A team gold medal was also officially a goal of mine, and I had to pull myself together and move on and be stronger mentally for the team."
With the help of Wieber's mental toughness and resilience, the US women's team won the Olympic gold medal for the first time in sixteen years. After the Olympics, Wieber revealed that she had been competing with a stress fracture in her right leg.
Weiber's injury is further evidence of her resilience and ability to focus on the important cues to succeed,
"Once I got out on the floor, adrenaline took over and I didn't really feel it that much… I know injuries come with the sport and you have to deal with it and I'm glad I fought through and finished out to the end."
Resilient athletes demonstrate three characteristics of mental toughness:
confidence in one's training and ability
belief that you are in control of your performance and can influence the outcome of events
the belief that positive and negative experiences provide valuable feedback for future improvement and performances
Download our free Gymnastics Psychology Report!