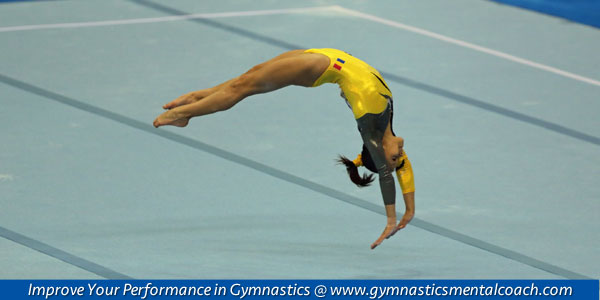 Overcoming Mistakes in Gymnastics
Does your gymnast have a hard time moving on from mistakes? Do they dwell on their mistakes long after they have made them?
Many parents struggle with how to help their gymnasts overcome mistakes. They want to learn how to help their gymnast bounce back after a fall or mistake. All gymnasts make mistakes.
"There will be mistakes, there will be falters. There will be things that are not a part of your plan. See the challenges in your life and accept them and embrace them." ~Dominique Dawes
Some gymnasts do a better job of bouncing back than others do. Some gymnasts allow their mistakes to hurt their confidence and affect their performance.
Don't allow your gymnasts' mistakes to affect self-confidence in gymnastics.
You want them to understand that mistakes are a part of life and to learn how to bounce back. Teach your gymnast that there is also a positive side to mistakes. There is always a silver lining.
Mistakes and failure can help motivate your gymnast to perform better and train harder the next time around. If your gymnast is used to always performing perfectly and getting the highest scores, they may not be pushed to try harder. They may not be pushed to develop their skills further if they can do well where they are now.
How to Learn From Mistakes:
Help your gymnast cool down after a competition. Help them focus on all the positive things they did and not just the mistakes.
Have a discussion with them about the things they did well. Have them talk about their strengths.
Help separate who they are as persons from how they perform. Don't let them link their self-esteem to their performance on the mat.
Help your young gymnast overcome mistakes and learn how to recover confidence by working through our The Confident Gymnast workbook and CD program. Help them develop the confidence they need to excel in gymnastics!