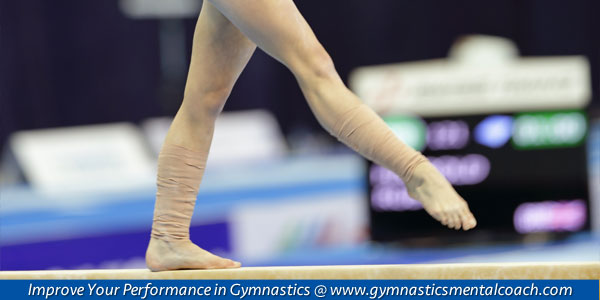 Working Hard to Achieve Success
A lot of gymnasts characterize themselves as hard workers.
What does it mean to work hard, and does it really work?
A gymnast could give at intense effort yet spin their wheels in competitions. Not only must an athlete work hard (diligent effort) but also smart (focused effort). Diligent effort is a steadfast consistent effort that moves a gymnast past training challenges and in the direction of his or her goals. Focused effort is the GPS that provides the direction needed to get to an athlete's chosen destination.
Manon Cormoreche, a 16 year-old gymnast from France, credited her work ethic for helping her achieve success at the domestic and international levels throughout 2013,
"I think that work pays off in the end.  It was rather hard but finally I made it. I think that my perseverance allowed me to evolve."  
Cormoreche placed fifth all-around in the Open division at the Elite Gym Massilia meet in Marseille, France on Nov. 15th and sixth all-around at the French National Cup in Mouilleron-le-Captif.
Cormoreche began training at age five and now trains under the guidance of some of France's most elite coaches.
Cormoreche, who finished fifth all-around at the 2012 French Championships and fourth all-around at the 2013 French Championships, realized her change in coaches has helped her improve her focus and work smarter towards her ultimate goal, the 2016 Olympic Games,
"I find it good that change has been made. I think that things are going to improve, and new choices are going to be made, and that is a good thing to me."
As the French team attempts to qualify for the 2016 Olympic Games in Rio de Janeiro, Cormoreche feels she can influence the French squad with her work ethic,
"I think that my team spirit can help to carry my team to Rio, because I really like to help the others and push the team toward the highest place possible."
For now, Cormoreche is focused on the next step as she works towards her goals for next year,
"For 2014, I hope to make it to the European championships, and above all enjoy myself."
Keys to improving to working harder and smarter for gymnasts:
Set Goals – You should create 2-3 goals for the year and design a goal plan (specific steps needed to accomplish your goals.
Implement Plan – You need to work the plan and focus your efforts to bring you closer towards your goals.
Work Hard – You should keep your goals in mind while you push yourself to the limits in your training.
Never Quit – You can change your goal plan if needed, but never let any challenge derail you from going for your goals.
When you work harder and smarter, you take control of your training.
You will empower yourself to rise past challenges with diligent and focused effort.
The sense of control you gain from working harder and smarter will help reduce performance anxiety and allow you to achieve more of your true potential in gymnastics.
Download our free Gymnastics Psychology Report!