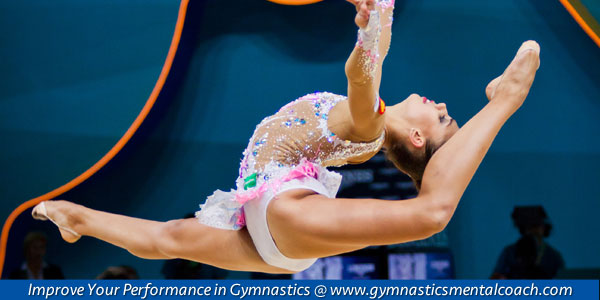 What to Consider Before Moving Up A Gymnastics Level
When a gymnast meets certain requirements, they can be offered the opportunity to move up a level.
Moving up a level can have great advantages and also some disadvantages. Deciding whether or not to allow your gymnast to move up a level can be a difficult decision for parents.
Some advantages for  your gymnast moving up a level, includes the opportunity to work on more difficult skills and compete with higher-level gymnasts. This could also be a disadvantage for your gymnast.
While moving up a level can boost their confidence for the moment, being in a level they don't feel ready for could hurt it for a longer period of time. Also, competing against higher-level gymnasts may also intimidate your gymnast, leaving them feeling self conscious and less confident.
Before your gymnast takes the jump to the next level, consider these factors:
Their level of skill: While they may be able to move up a level because they mastered a certain skill, they may not feel ready for the skills they will be working on in a higher-level. They may be intimidated by these new skills, causing a lack of confidence. It might also be better to keep them at the same level to clean up the skills they have learned, so they feel more prepared when moving up to the next level.
Their level of maturity: Gymnasts who are still younger and haven't matured emotionally may have a more difficult time moving up a level. Because they will be competing with more difficult skills, they may lose confidence when they don't score as well as they hoped. Make sure your gymnast can handle the challenges of tackling harder skills.
Their level of commitment: When moving up a level, your gymnast will be learning more difficult skills. This increase of difficulty will need a tough mind. Especially if they are already struggling with their self-confidence, focus, or their mental skills. To master the harder skills a gymnast needs to commit more hours to training their body and mind. This extra commitment will affect the gymnast, but also the entire family. Make sure that this is something that your gymnast and you, as a parent, are ready to commit to.
They are on their own path: If your gymnast is ready to move up it is because the coach thinks they are ready. Likewise if your gymnast is not ready to move up, it is not the end of the world. Gymnasts develop at their own pace. If your gymnast repeats a level, that does not mean they have failed a level. Usually if a gymnast repeats a level it is because they need a little more time to work on a mental or physical skill.
Make sure to consider these factors when questioning whether your gymnast is ready to move up a level. Make sure they are ready for the skills they will be learning, the new level of commitment they need to have, and whether or not they want to move up.
For more information and tips on the mental game, check out The Confident Gymnast workbook and CD program.
---
Learn Mental Game Secretes to Unstoppable Confidence in Gymnastics!
Are you ready to improve your mental toughness and perform with ultimate self-confidence in competition?
Check out The Confident Gymnast Program!
The Confident Gymnast CD and workbook program was developed not only by Dr. Cohn, but with the assistance of former gymnast Olympian Wendy Bruce.
The Confident Gymnast is ideal for any competitive gymnast. But not only do gymnasts benefit from the program, coaches and parents do as well!
Gymnasts: Get the mental edge by learning how to take control of their confidence, mentally prepare for competition, and preform with composure under pressure
Coaches: Boost your gymnasts' confidence using simple, proven mental strategies.
Parents: Help boost your athletes' performance. Don't let their mind hold them back any longer!
Mental Coaches: Learn a proven system for helping your athletes boost mental toughness.
The Confident Gymnast is a complete brain dump of the TOP 8 mental training sessions we teach our gymnasts to help them boost their mental game and improve consistency- from how to mentally prepare for compeition to perorming under pressure to building unstoppable confidence.
The Confident Gymnast: Mental Game Strategies For Peak Performance
What are mental coaching students saying?
"It was amazing!!! Before the show, I really felt like I was becoming the part. I was oddly calm, which concerned me because I thought my nerves might kick in on stage! But, they didn't! I stayed focused in each moment, and remained calm, and actually did the difficult tricks better than I ever have! My coaches were all so proud of me and the one who I know the best was marveling at my calm, poised manner throughout the ballet. They said it seemed like I was doing it for the 15th time, I looked so comfortable. This is the result of my work with you! You gave me the tools to tackle this huge mountain of a role, step by step! I am beyond happy!"
~Professional Ballerina, Student of Dr. Cohn in 2013
---

What All Gymnasts Must Know to Overcome Perfectionism
Are you a perfectionist? What is your mindset when performing?
Here you'll learn:
How your mind can be your best or worst asset in competition
If perfectionism is holding you back from reaching your peak
The top 6 perfectionist mindsets that sabotage success
How to use perfectionism to your advantage, not your demise
What are gymnasts saying?
I really appreciate your mental game tips. It is very informative and useful, helped my game so much.
~Irene
---
Boost Your Self-Confidence And Focus With Expert Mental Game Coaching!
Master mental game coach Dr. Patrick Cohn can help you overcome your mental game issues with personal coaching.
You can work with Dr. Patrick Cohn himself in Orlando, Florida or via Skype, FaceTime, or telephone. Call us toll free at 888-742-7225 or contact us for more information about the different coaching programs we offer!
Mental Game Coaching with Dr. Cohn
What are our mental coaching students and parents saying?
"I am so grateful for your insights and experience. My focus is sharp and I feel relaxed but ready to meet whatever challenge comes up. If I make a mistake, I am able to let it go and move on immediately. You have really helped me a lot to get back on track and get things going again."
~Suzanne Strudwick