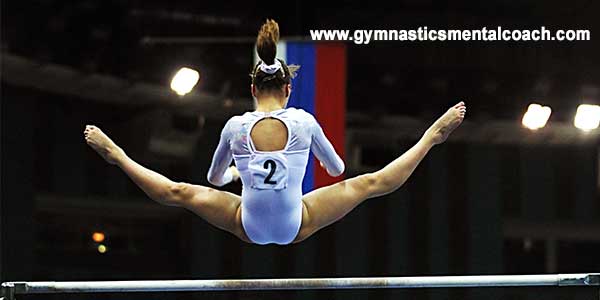 How to Use a Loss as Motivation
No gymnast likes to lose. In fact, no athlete looks upon losses with favor and fondness, but they can look at them as motivation.
Losses sting and can sting for a while. The reason losses hurt so profoundly is due to the amount of effort, time and dedication gymnasts devote to their sport.
Many gymnasts practice year round and take only a slight break from training. Some gymnasts travel quite a distance to their training facility and spend many hours practicing. Not to mention, gymnasts train despite nagging injuries, blisters and falls.
It takes a lot to climb up the ranks in gymnastics.
Therefore bad routines and losses can be particularly tough to deal with. Some gymnasts are ill-equipped to deal with bad performances. These gymnasts will act out in competitions, showing obvious signs of anger and frustration.
Even the next several practices are affected by bad routines and losses. A number of gymnasts will show signs of resignation where they just don't try as hard. These gymnasts become devastated because they are not seeing the fruits of their labor.
As a result, devastated gymnasts see further poor results over the course of the season and sometimes carry the weight of poor performances into the following year.
Then, there are other gymnasts that become motivated to come back the next meet stronger than ever. Motivated gymnasts refuse to give up and, instead, push forward to be better than before.
Motivated gymnasts still feel the sting of a bad routine or meet but they are quickly able to process what happened and use those performances to springboard to a higher level.
This is exactly what happened for the Oklahoma University Women's gymnastics team…
Oklahoma finished second last season at the NCAA Championships by just less than three hundredths of a point.
Oklahoma used last year's loss as motivation all season long.
Top-ranked Oklahoma opened with a strong first rotation and never looked back, leading after every rotation and winning the 2019 Women's National Collegiate Gymnastics Championships.
The Sooners saw this meet as a way to redeem themselves from last year's loss. This was their sole focus from the beginning of the season.
Oklahoma's Maggie Nichols talked about how falling short last year provided motivation for this year.
NICHOLS: "It definitely hurt coming up a little bit short last year. I know for our whole team that it motivated us to go into the gym, even during the summer and through preseason."
To remind themselves to push through this year, Oklahoma created a phrase to aid their motivation and focus.
NICHOLS: "Our #PZTSF (point zero two seven five), was how much we lost by [last year]. We had that reminder on our tank tops, had it on a bracelet and we said it all the time. We were motivated in the gym, not just to set ourselves apart, but to be so much better with little details. Stuck landings, hit handstands, pointed toes, every little detail, so we could win by a big margin this year."
Motivation or dejection… it's a choice athletes make which determines how they respond to narrow defeat.
If you choose to be devastated after a bad routine, you are choosing to give into immediate results that will only hurt confidence, lead to lack of focus and reduced effort.
If you want redemption, if you want to come back and prove you have what it takes to succeed, then you need to use unfavorable results to motivate you to rise to greater heights.
Using Past Losses as Motivation:
Create a quote or phrase that you can use as a rallying cry. Place this phrase in various visible areas to motivate you to go higher than before.
Remember each day when you practice, when you are tired, the difference between winning and losing might only be .0257!
---
Learn Mental Game Secrets to Unstoppable Confidence in Gymnastics!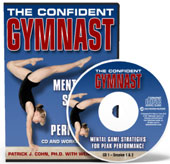 Are you ready to improve your mental toughness and perform with ultimate self-confidence in competition?
Check out The Confident Gymnast Program!
The Confident Gymnast CD and workbook program was developed not only by Dr. Cohn, but with the assistance of former gymnast Olympian Wendy Bruce.
The Confident Gymnast is ideal for any competitive gymnast. But not only do gymnasts benefit from the program, coaches and parents do as well!
Gymnasts: Get the mental edge by learning how to take control of their confidence, mentally prepare for competition, and preform with composure under pressure
Parents: Help boost your athletes' performance. Don't let their mind hold them back any longer!
Coaches: Boost your gymnasts' confidence using simple, proven mental strategies.
Mental Coaches: Learn a proven system for helping your athletes boost mental toughness.
The Confident Gymnast is a complete brain dump of the TOP 8 mental training sessions we teach our gymnasts to help them boost their mental game and improve consistency- from how to mentally prepare for competition to performing under pressure to building unstoppable confidence.
The Confident Gymnast: Mental Game Strategies For Peak Performance
What are our mental coaching students and parents saying?
"I enjoyed 'The Confident Athlete' very much. I particularly liked the format, the ease of the program, and the 2 CDs that accompanied the workbook – 10-20 minutes a day was simple to adhere to and put in my busy schedule. I love the part about confidence with grace, and what I want to portray and feel the minute I step foot into Los Angeles for nationals. I love the affirmations, the relaxation techniques, and just the entire perspective of the program."*
~Sarah, US National Aerobic Gymnastics Team
---
Disclaimer
*Testimonials found on this site are examples of what we have done for other clients, and what some of our clients have said about us. However, we cannot guarantee the results in any case. Your results may vary and every situation is different. No compensation was provided for these testimonials.
---