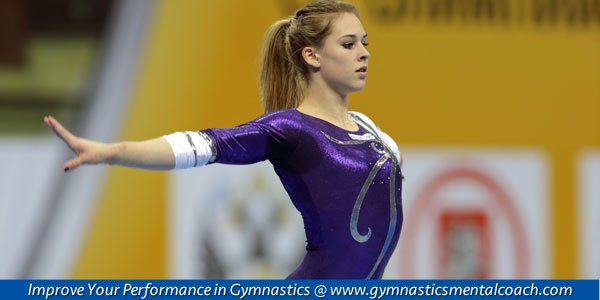 Overcoming Adversity in Gymnastics
If you are an elite gymnast, you will encounter adversity at some point in your career. Every athlete will get knocked down at some point in his or her career.
Adversity comes in many forms such as injury, personal issues, bad officiating, teammate or coaching problems, failing to achieve some standard, etc. The most important thing for gymnasts is not the magnitude of the adversity or how many times you are knocked down, but how you recover.
Your response to adversity will determine your success in sports.
McKayla Maroney, USA gymnast, is quite possibly the most dynamic female vaulter of all time.
In 2011, Maroney won the gold medal for the vault at the World Championships in Tokyo and headed to the London 2012 Olympics as the gold medal favorite in the vault. Maroney and the USA Women's Olympic Gymnastics team were even featured on the cover of Sports Illustrated "2012 Olympic Preview."
Even though Maroney aggravated a previous bone break in the big toe of her right foot, she still competed on vault in the 2012 Olympics helping the American team win the gold medal and individually qualified in first place to the vault final. Unfortunately Maroney fell on her second vault and moved into second place winning the silver medal.
Maroney maintained a positive outlook despite the adversity she faced,
"I didn't get my full block, my hands didn't really touch the vault. I still walked out with a silver medal and I'm happy about that. I'll have to watch the video and figure out what happened. It's really sad that I had to fall on that vault but I'm glad I won a silver medal. I know I can do better vaults but I also know I didn't deserve the gold medal because I fell on my second vault. It happens. It's gymnastics. You can't always be perfect. Sometimes things don't go as planned."
After the 2012 Olympics, Maroney fractured the tibia in her left leg while performing at the Kellogg's Tour of Gymnastics Champions in Ontario, California. Maroney had surgery in September 2012 with two screws inserted to repair the fractured left tibia.
The Olympic adversity and her tibia injury set the stage for Maroney's redemption at the 2013 World Championships in Belgium. Maroney was motivated to come back stronger and better than ever.
Maroney's "comeback" mentality helped her attain redemption and achieve the highest-scoring vault of the competition and the gold medal. Maroney said the key to her comeback was her mental attitude and ability to focus in the present,
"Looking back isn't going to help you. Moving forward is the thing you have to do."
How to Cope with Adversity in Gymnastics
You need to understand that adversity is often outside of your control and is universal to all athletes.
You can control your response to adversity and your response will help you move forward instead of dwell on the past.
You can come back from adversity as a better, stronger athlete through commitment, dedication and hard work.
You must stay focused on the present and not look behind.  "Moving forward is the thing you have to do."
For more information and tips on mental training, check out our The Confident Gymnast workbook and CD program.