Complementary 15-Minute Coaching Session with
Master Mental Coach, Dr. Patrick Cohn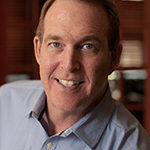 Meet with Dr. Cohn
Meet with Dr. Patrick Cohn for a complementary 15-minutes to discuss your mental game. Simply call us or email Monique (monique@peaksports.com) to schedule your complimentary session. Dr. Cohn is available to meet via phone, Skype, or FaceTime anywhere in the world!
Call Us Today to Schedule Your Free 15-Minute Session.
Find Out How You Can Benefit From One-on-One Mental Coaching!
888-742-7225 | 407-909-1700
Improve Your Mental Game From Anywhere In The World

Improve Your Consistency With Sports Psychology for Gymnasts
Sports psychology for gymnastics helps serious gymnasts like you to uncover the beliefs and attitudes that keep you from performing to your potential.
You'll learn mental game strategies to overcome performance plateaus, lack of consistency, and perform at your peak more often:
Take your practice performance to competition consistently.
Uncover doubts and be proactive with your self-confidence.
Increase the consistency of performance with mental preparation routines.
Learn mental strategies to get into the zone faster and stay there longer.
Manage distractions during meets and perform with a laser-like focus.
Don't spend another moment under-performing in competition or failing to perform at your peak in competition.